Our criminal defence team is committed to providing excellent service to clients in a timely and professional manner. During the course of the past 12 years, we have built an impeccable reputation for securing favourable outcomes in some of the most complicated cases. We are second to none when it comes to meticulously preparing our clients' cases for any forthcoming hearings.
Our quality practice is not just built on our many years of expertise and knowledge, but what we feel is more important, is having the ability to fully understand our clients' and their case. We take great pride in understanding you as a person and do not treat you as a statistic. Each case is handled with due care and attention and you are regularly updated throughout the process.
Our criminal department is able to deal with all criminal offences no matter how serious they may be. Mr Shah, a police station accredited representative, is available 24 hours a day, 7 days a week to advise and represent you, be it at the police station or in Court.
We have strong expertise in:
Police Station representations;
Magistrates' Court matters;
Crown Court matters; and
The Appellate Courts matters.
Mr Shah has been highly praised by clients for his prompt and effective service from the beginning of the investigation, right through to the conclusion of the case, whether it be at the police station, the Magistrates' Courts or the Crown Court.
We can advise you of your rights and how they can be protected at any stage even before you are arrested.
Our aim is to achieve the best possible outcome for our clients. If you or someone that you know is being held at the police station out of office hours, then please do contact us via our emergency mobile number to notify us as early as possible. We can advise you of your rights and how they can be protected at any stage even before you are arrested.
Our case building is based on a thorough knowledge and understanding of the UK Criminal Justice system. We secure the services of the highest quality experts and barristers, to ensure that we get the best possible outcome for our clients.
CRIMINAL DEFENCE SERVICES
We are able to represent you during an interview at the police station right through to any court, regulatory or disciplinary hearing. We cover the following:
 Appeal against Magistrates' Court and Crown Court orders
 Assault
Blackmail & Extortion Business Crime
Confiscation & Restraint
Cyber Crime
Deletion of Criminal Records and Cautions
Driving Offences
Drug Offences
Extradition & Mutual Assistance
Firearms Offences
Fraud
Investigations
Murder
Private Prosecutions
Protest Law
Public Order Offences
Serious Crime
Sexual Offences
Tax Fraud
Terrorism
Theft and Dishonesty Offences
White Collar Crime
Youth Crime
WE SERVE
Bedfordshire
Buckinghamshire
Hertfordshire
London
Middlesex
Though based in London, we work all over the country and have a strong client base in other major cities in the UK.
CRIMINAL DEFENCE PROCEDURE
Contact us – Get in touch if you require representation in relation to any criminal
defence matter.
Responsible & Reliable Representation – A member of our team will work with you
and will assist you in every step of your matter.
By your side – If your matter is sent to Court, we will ensure that you are fully supported, informed and prepared for any hearings and that the best outcome is achieved for you.
METHODS OF FUNDING YOUR CASE
Together with privately funded work, we also offer Legal Aid to those clients that are entitled to it. In essence, when a client is entitled to Legal Aid, they are not required to contribute towards our legal costs, or any disbursements that will be encountered during the course of the matter.
At your initial consultation, our solicitors will be able to advise you on whether you are entitled to Legal Aid or not. We will comprehensively explain your situation to you and highlight what documentary evidence you will need to provide in support of your application. We will then take the responsibility of submitting your application to the Legal Aid Agency (LAA) and will obtain a Representation Order in relation to your matter. Legal Aid is available in the police station, the Magistrates' Court and the Crown Court.
24 HOUR POLICE STATION SOLICITOR
At Shah Law Chambers, we have a defence solicitor on standby 24/7 every day of the year (including bank holidays). If you are arrested, or there is a chance that an arrest may take place, you can contact us immediately and we will advise you at any stage of your criminal investigations.
There are a number of options that are available to you during your police station interview, and expert advice may be required to assist you with choosing the best option. We believe that it is imperative that you receive the relevant disclosure in advance of your interview, so to ensure that the appropriate advice is given to you.
We will endeavour to reach you as soon as possible in order to provide you with free independent legal advice, as per your entitlement. We believe that our involvement at the police station could affect the ultimate decision in relation to the outcome of your
investigation.
We have two 24-hour emergency telephone numbers: 07507 814966 and 07868 847084.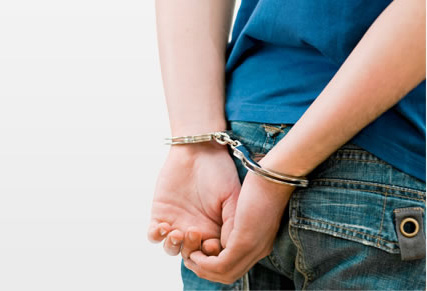 We can advise at all stages of the proceedings, from pre-arrest (making enquiries into whether an extradition request has been made) and to advice at the police station on arrest and representation at Westminster Magistrates Court and High Court.
We can offer advice relating to the governing document of the Charity/Organisations be it the Constitution or Articles of Association. We can also assist in selecting the most prudent structure to suit your needs and vision depending on the size, purpose and anticipated membership of the Charity.