Our criminal defence team is committed to assisting those disadvantaged by poverty, discrimination, racism or abuse of state power. We are pleased to confirm that we provide legal aid in criminal defence matters providing the defendant is entitled to the same. We have strong expertise in Police Stations, Magistrates' Court, Crown Courts and the Appellate Courts and provide only the highest quality defence services
Our criminal department is able to deal with all criminal offences no matter how serious they are. Mr Shah, a police station accredited representative, is available 24 hours a day, 7 days a week to advice and represent you at the police station.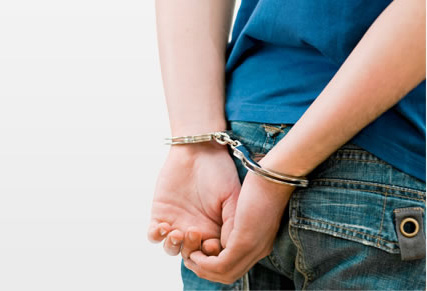 Mr Shah has been highly praised from clients for his prompt and effective service from the beginning of the investigations at the police station right through to the conclusion of the case whether it be that the case completes at the police station, the Magistrates' Courts or the Crown Court.
We have a reputation for our well prepared, high quality work and for assembling first rate guidance and documentation.
Our case building is excellent and based on a sound knowledge of the UK Criminal Justice system. We secure the services of the highest quality experts and barristers to ensure that we get the best possible outcome for the clients.
We can advise you of your rights and how they can be protected at any stage even before you are arrested.
Our aim is to achieve the best possible outcome for our clients. If you or someone you know is being held at the police station out of office hours then please do not hesitate to call our emergency mobile number to alert us as early as possible. Though based in London we work all over the country. We have a strong client base in other big cities of the UK.
In recent years, Mr Shah has been instructed in a number of high profile cases including murder, attempted murder, perverting the course of justice, robbery, sexual offences, rape, indecent assault, benefit fraud, grievous bodily harm, kidnapping, taking and conveyance without consent, criminal damage, possession of drugs with intent to supply, handling stolen goods, traffic offences, miscarriages of justice and many more cases.
We cover areas including and near to Brent, Wembley, Neasden, Watford, Harrow and London UK.
24 HOUR POLICE STATION SOLICITOR
At Shah Law Chambers, we have a defence solicitor on standby 24/7 every day of the year (including bank holidays). If you are arrested, or there is a chance that an arrest may take place you can contact us immediately and we will advise you at any stage of your criminal investigations. There are a number of options available to you during your police station interview and expert advice may be required to assist you with choosing the best option. We believe that it is imperative that you receive the relevant disclosure in advance of your interview to ensure that the appropriate advice is given to you.
We will endeavour to reach you as soon as possible in order to provide you with free independent legal advice as per your entitlement. We believe that our involvement could affect the ultimate decision in relation to the outcome of your investigation at the police station.
We have two 24-hour emergency telephone numbers: (07507 814966) and (07868 847084).
Shah Law Chambers have represented a number of clients at Police Stations over the years, Magistrates' Courts, Crown Courts, and at Appeal Courts. We have a history of conducting serious matters such as murder, sexual offences and fraud investigations. We also provide legal aid in criminal cases.
We can advise at all stages of the proceedings, from pre-arrest (making enquiries into whether an extradition request has been made) and to advice at the police station on arrest and representation at Westminster Magistrates Court and High Court.
We can offer advice relating to the governing document of the Charity/Organisations be it the Constitution or Articles of Association. We can also assist in selecting the most prudent structure to suit your needs and vision depending on the size, purpose and anticipated membership of the Charity.